Puppy Cut: Many owners believe that puppy grooming has a " Puppy Cut standard." When I tell Groomer, "Puppy cut, please," Groomer is happy to pick up the clippers and trim the hair.
However, if you ask for a Puppy Cut at several dog groomers' salons, you will end up with a different hairstyle each time.
The word "puppy cut" is widely known in the grooming industry, and there is a general rule of doing it, but there is no rule of "doing this." Therefore, the finish of the puppy cut varies greatly.
Each Groomer has its own interpretation. So if you ask for a puppy cut, it may end up in a very nice hairstyle. So, let's look at some important things to know about Puppy Cut.
What is a puppy cut?
Puppy cut are a type of haircut for dogs that don't entail shaving the entirety of your pup's coat. A puppy cut entails leaving most of your dog's fur intact but shaving certain parts to keep them cool and attractive looking during the summer months.
The puppy cut was created for the dog show industry. The puppy cut was designed to keep young poodles healthy and look nice while transitioning to their adult appearance.
When should I get a puppy cut for my dog?
If you live in an area where summers are especially hot and your dog doesn't have any medical needs that would be exacerbated by shaving, then getting your pup a summer cut makes sense. Your dog will appreciate the cooler weather, and of course, anyone who sees him will be extremely jealous of his effortlessly groomed appearance.
What's involved in giving my dog a puppy cut?
Your Groomer will first take your dog to the back for prepping. Once you arrive, they'll review your preferences with you and go over any instructions provided by your veterinarian. The Groomer may trim your dog's nails and freshen up his face afterward using some no-rinse shampoo and warm water. Next, the Groomer will use electric shears to remove any mats or tangles that may exist on your pup's skin before shaving him. After some post-maintenance brushing, they'll be all done.
How do I know what type of cut my dog will need?
Every breed needs a different style. If you're not certain how to tell if your pup needs a puppy cut or an entire shave, consult with your vet or visit professional groomers like Brooklyn pet spa and talk to their experts in the field. As a professional groomer, you will be advised by Brooklyn pet spa's specialists as to which cutting style is appropriate for your dog.
How do I ensure my dog gets a safe and effective puppy cut?
Before you take your dog to any groomers, make sure they're trained to give your dog a puppy cut as requested by you. Make sure that the shaving is done only where needed and that the rest of your pal's coat is left intact. You can also consult your professional Groomer about which shaving tools are best for your pup's coat. For this purpose, experts of Brooklyn pet spa use a professional Toolkit to trim dogs' fur.
What are the benefits of getting a regular puppy cut?
Regularly cutting your pup's fur might seem like an unnecessary hassle, but there are some pretty amazing advantages for you and your pet. For one, pups with regular puppy cuts love the cool feeling of the air as it gets closer to summertime. In addition, having a regular cut ensures that mats and snarls don't stay around for too long after your pet goes outside or rolls around in the sand. A regular cut also reduces the amount of fur that falls off while you're brushing your pup, allowing for a longer-lasting clean.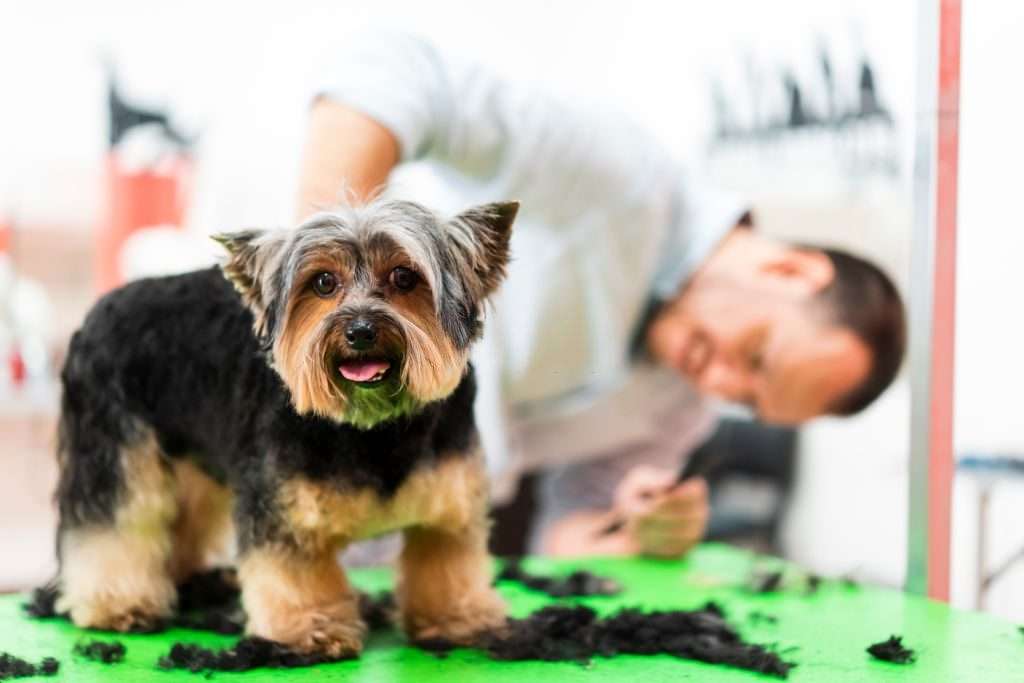 Some important recommendations:
Puppy cuts are low-maintenance and easy to maintain, but you will still need to groom your dog on a regular basis to check for skin issues and remove debris.
A puppy cut will need to be maintained every four to eight weeks.
If you reside in a chilly region and your dog spends a lot of time outside, a puppy cut may not be the right choice because it doesn't provide enough insulation or protection from the cold environment.
Make sure the scissors and trimmers are held parallel to your dog's body so that they do not get harmed.
To minimize the chance of your dog being hurt by a trimmer or shears, keep him from moving and slipping with rests and non-slip footing while trimming.
What should you expect after getting your dog a puppy cut?
Your furry friend might scratch less, but he's also going to shed more. After all, this is what happens when you take away hair that would have normally been trapped under the rest of your dog's coat. While brushing your pal won't be too difficult, expect to see more fur lying around your house. Also, expect to see a poofier, fluffier pup who loves the cool air constantly hitting his skin.
How can I maintain my dog's new cut?
After getting your pup a summer cut, you should look into ways to keep him clean and fresh between trips to the Groomer. For instance, white dogs with dark-colored noses will always see signs of dirt because their "dirty parts" are all constantly exposed to the world. This is why it's important that you regularly wash those areas as well as any other parts on your dog that may get dirty from time to time. In addition, try using some quick-dry shampoo every now and then if your doggy seems uncomfortable or itchy after a bath or grooming session.
Your Professional Dog Groomer Brooklyn Pet Spa provides personal attention for your pet and a calm and friendly atmosphere for you.
Why Choose Us?
There are several reasons why BrooklynPetSpa should be your first choice for dog grooming. We have a group of skilled and certified groomers that will provide your dog with the greatest care possible. We only use the best and most effective grooming products, and we're aware of current hair-cutting trends, which ensures that your dog will be stunning in a dog show.
We provide a wide range of services, including haircuts, baths, nail clipping, and ear cleaning. We also provide a variety of pricing options for every budget. You'll find Brooklyn Pet Spa a pleasant surprise, whether you're searching for a full-service groom or simply a fast bath and nail trim.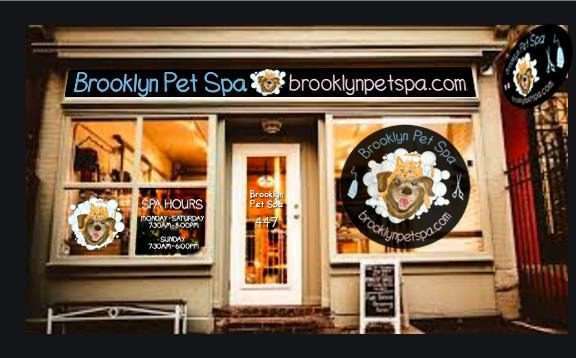 Contact Us
If you're searching for a dog groomer in Brooklyn, you've come to the correct place. Your dog will be delighted with its new look when you visit Brooklyn Pet Spa for its grooming. For more information about how we can assist your pet, contact us now.